While running a website or blog one always aims to make one's way to the top.Ensuring everything to be at its best in SEO perspective is the only way to do it.Besides SEO, you should also focus on your blogs UX (user experience). This includes using correct theme or template and also writing professional looking posts.
Merely writing only text-based posts is not the way to achieve the goal of successful blogging. Although content length does have value in SEO ,but less in the case of engagement.
I strive for two things in design: simplicity and clarity. Great design is born of those two things. – Lindon Leader
Experts Reviews About Using Images and Blog Design :
In
CMO Council's
white paper
"
From Creativity to Content
",
they took a look at how marketing has changed alongside the rise of social media:
65% of marketing professionals stated that visuals are key to their brand's story.
The majority of those surveyed also believe that marketing will rely more on the use of visuals in the future.
A 2015 report by
Adobe
investigated users' website preferences:
If given 15 minutes to read something online

,

66% of those surveyed preferred looking at something beautiful as opposed to something plain in design.
When visiting a site where images failed to load

,

39% left the website.
When visiting a site where images took too long to load

,

39% also indicated they would leave the website.
When visiting a website that had an unattractive design or a disorganized look

,

38% abandoned the website.
Conversely,
Xerox's
research focused on the positive effect of colour in design and photography:
In terms of sales

,

colourful business collateral and design sells up to 80% more.
In terms of brand identity, colour also contributes to an increase in recognition by up to 80%.
All of these experts are talking about how tweaking visual elements play a role in marketing. But what do all these numbers really mean?
If you take a closer look at these research elements, they're telling the same key point: visuals improve the user experience (UX). Regardless of what sort of computer or device your website is being viewed on either on a desktop or on a mobile, users respond better to something that is colourful, that works well, and that is easy to follow.
Why are images necessary :
To provide relevancy to the content
To depict the idea of your post
To improve blog's design
To make post lengthy
Traffic generation from google images search
Provide visitors with a break from reading big chunks of text.
In an endless jungle of websites with text-based content, a beautiful image with a lot of space and color can be like walking into a clearing. It's a relief. – David McCandless
Low Quality images Cons :
Negative impact on readers mind
High bounce rate
Poor blog design
less social media shares and engagement
Low-Quality Images Source :
Most newbies who are not familiar with the image SEO are reluctant to use images from Google search.This might have a bad impact on your SEO and may also cause copyright problems.
Using Low-resolution camera to take images /or uploading a low-resolution version.
High-Quality Images Pros :
Positive and pleasant effect on readers mind,
Low bounce rate
Improvement in blog visual display and design
Higher social media shares than low-quality images
There are three responses to a piece of design – yes, no, and WOW! Wow is the one to aim for. – Milton Glaser
High-Quality Images Licenses :
Before using high-quality images you must know about the licences that are associated with them Basically, these licences prevent ownership conflict.There are two types of licences : one that requires attribution and the other that doesn't.There are also licences for which you have to pay like at Shutterstock.But I am talking about the free one's here.Usually, it is a CC0 licence which does not require attribution.
A Few Tips :
Use high-resolution images. This is important for the UX across all devices. Responsive design often calls for high-resolution imagery, so using anything less than that may sacrifice quality on smaller screens.
Keep the images relevant to your website main idea and audience. If your site's visitors can't relate to the images, they probably won't take the time to read what you have to say.
Use unique images. If you have the same old stock photos that your competitor is using, no one will be able to tell you apart.
Limit the color palette or try to use monochromatic images. This will help create a unified look to your website and keep the distractions to a minimum.
Your site's visuals aren't just about having the right photos or vector images in place. Take a look at infographics for inspiration on how to integrate text and data into your images.
Free Images Resources With No Credit :
While there is a multitude of free image resources online, the ones listed below have large stocks of imagery available as well as good coverage in terms of subject matter. There are other resources out there but these are some of the best.
1-Pexels :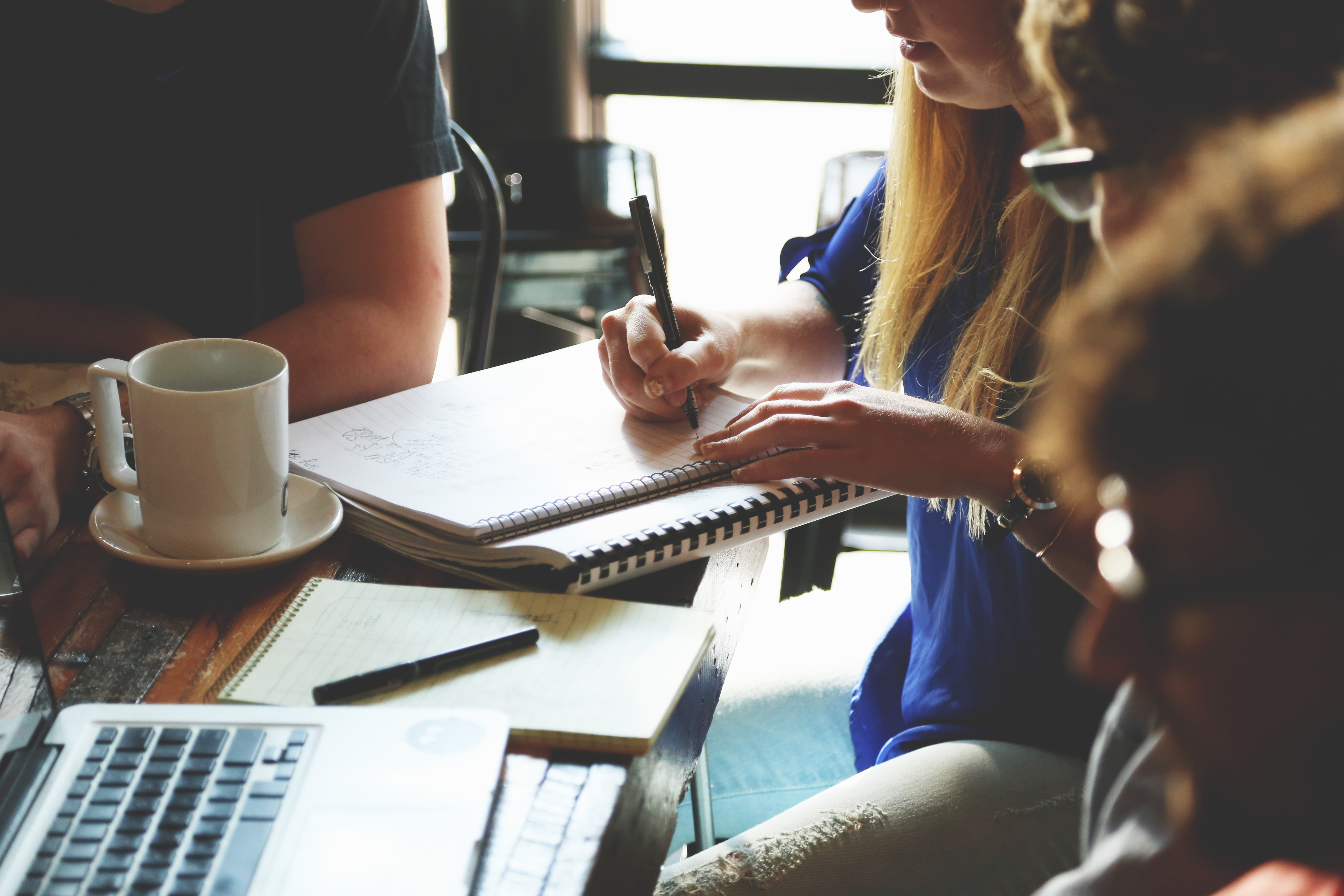 Pixels provides high quality and completely free stock photos licensed under the Creative Commons Zero (CC0) license. All photos are nicely tagged, searchable and also easy to discover through our discover pages.
Photos :
At present, Pexel cover over 10,000 free stock photos. And every month at least 1,500 new high-resolution photos are included. All photos are hand-picked from photos uploaded by our users or sourced from free image websites. Pexels make sure all published pictures are high-quality and licensed under CC0.
Photo Sources :
Only
Creative Commons images
from Pixels community of photographers and sources like Unsplash, Gratisography, Little Visuals and much more are added to our photo database.It constantly tries to deliver as many high-quality free stock photos as possible to the creatives who use our website.
2-Pixabay :
Pixabay
is one of the best image websites often recommended by the expert and experienced bloggers. It's free, easy to use, and has a great selection of images and videos that are royalty-free and do not require attribution.
Photos :
At present, Pixabay cover over 650,000 free stock photos.
Images Sources :
On Pixabay, you may find and share images free of copyrights. All pictures are released under
Creative Commons CC0
into the public domain.
3-Unsplash :
Unsplash
has become a popular resource for the designers and developers because its images are so damn gorgeous and appealing. Seriously, check out the latest images. They're really nice, right?
The site features hundreds of beautiful photos in a variety of styles, from landscapes to product images. Ten new images are uploaded to Unsplash every 10 days. All images on Unsplash are covered under Creative Commons and have no copyright
4-Public Domain Pictures :
Public Domain Pictures
is a repository for a wide variety of free
public domain
images uploaded by amateur photographers. A brief signup is required. (Premium download is an option if you need larger images.)
5-Stockvault :
Stockvault
collects and archives high-resolution photographs that photographers, designers, and students can share and use for their personal and non-commercial design projects. No registration is required.
6-PicJumbo:
PicJumbo
offers a variety of free photos for any kind of use—free of charge with no registration required. Although there's no search function, categories will help you find your way.
7- Morguefile:
Morguefile
contains photographs freely contributed by many artists to be used in creative projects by visitors to the site. A short registration is required, and morguefile asks that users credit the photographer when possible.
8-FreeMediaGoo :
FreeMediaGoo
offers royalty-free, cost-free media that can be used in print, film, TV, Internet or any other type of media both for commercial and personal use. There's no login required but the inventory is slightly more limited, organized into unique categories like "beach backgrounds" and "concrete textures."
9-Rgbstock :
Rgbstock
is created by a group of enthusiastic photographers and graphic artists.Its vision is to build the best free stock image site on the web.It's dedicated to making high-quality images available to those who cannot afford to pay for them.
10-New Old Stock:
New Old Stock
is a collection of vintage and conventional photos from the public archives, free of known copyright restrictions.It has old time antique pictures.
11-Gratisography:
Gratisography
is the place to go if you're looking for quirky and astonishing images to inject a bit of fun to your site.The site offers a free high-resolution collection for use on personal and commercial projects. All images are free of copyright restrictions.
New pictures are added weekly.
12-Dreamstime :
Dreamstime is one of the world leaders in stock photography and imagery and a reliable supply of high-quality digital images at affordable prices. Online since 2000 as a Royalty-Free stock photography website, Dreamstime has evolved into a powerful and active community-based site. The exquisite stock image gallery you can browse today has been uploaded by photographers from all over the world shot on film or digital. To ensure that the users receive the best content, all images are reviewed and approved by experienced editors. The Dreamstime database is renewed with thousands of fresh images and titles on a daily basis.
Photos :
Currently, Dreamstime have 44,045,485 royalty-free stock images and 14,954,788 users.Dreamstime

offers a free section that's searchable and frequently updated. It requires you to create a (free) account.
13-Free Range Stock :
Free Range Stock
offers access to free high-quality, and high-resolution stock photos for free. A (free) registration is required in this case.
14- Free Images :
Free Images
is a large gallery of more than 351,000 stock photos, searchable and categorized. Downloading a photo does require a longer time-than-most signup process but the bigger selection might be worth it.
15-Free Photos Bank :
Free Photos Bank
has a nice collection of free images available for download without login. They're extensively categorized with a few different ways to search, too.
16- Death to The Stock Photo :
Death to The Stock Photo
offers free high-resolution lifestyle photography photos that are sent to your email monthly.So sign up and get photos without searching.
17- Little Visuals :
Little Visuals
delivers seven (7) high-resolution images to your email inbox every 7 days .You can use them in any way you want . Subjects range from industrial parts to idyllic landscapes.
18- ImageFree :
ImageFree
registered users can download both free and paid images to use in corporate and personal projects. The free selection seems fairly limited but you will find some free images here.
19-Ancestry Images:
Ancestry Images
offers a free image archive of historical prints, maps, and artifact photos.You will notice that this site has a majority of black and white photography.The name says it all.
20-Pickupimage :
Pickupimage
has a large collection of free stock images mostly focusing on nature- and outdoor-related scenes .These pics can be copied, modified and distributed—even for commercial purposes. No registration is necessary!
21-iStock :
iStock releases a new batch of
free stock images
every week. (Signup for a free membership—a slightly confusing process—is required.)Th
22-Hubspot :
It's not a photo source,instead, it's a marketing platform. Hubspot often offers packages of
free photos
in exchange for your email address.
23- IM Free :
IM Free
offers a curated collection of free resources, all for commercial use and not for personal So search for your keywords or browse through the stylishly crafted categories.It's credit free.
Free Images Resources With Credit :
24- Superfamous :
Superfamous
houses the work of Dutch interaction designer Folkert Gorter, whose photography is available under the conditions of a
Creative Commons Attribution 3.0 license
. This means that you can use the work for your own purposes — including commercial use — as long as credit is provided.

25- Wikimedia Commons :
Wikimedia Commons
has a database of 21,049,777 freely usable media files to which anyone can contribute. The
images are painstakingly organized
but the classifications may not be super clear if you're not a big Wikipedia user (I'm not).
26-Freepik :
For those of you who have a lot of numbers/spaces to highlight on your website—whether it be from research you've conducted, for use in infographics, or for showcasing how many partnerships, clients, and projects you have—vector images can help you creatively do that. Images are free from Freepik, but do note that you need to give attribution to the author.
27-Picjumbo :
Picjumbo
offers free images for commercial and personal works. The site has a category listing, which makes it easier to filter the types of images you're searching for and quickly find what you need.There is a diversity of different high-resolution images covering food, nature, people, technology and fashion, among other categories.All photos are free to use, but the author asks for attribution.
28-Flickr :
Flickr
is a famous website for creative commons images.It has primarily two goals.One is the availability of photos to those who matter and the second one is the organing of photos.Moreover, it offers you to create a free account with a space of 1TB (Wow!).It is a product of Yahoo.
29-Free Digital Photos :
Free Digital Photos
houses a wealth of free images—categorized and searchable—for business, personal or educational use. They're smaller size, and larger versions are available to purchase. Using the free images often requires a credit to the photographer and the site.
Last Words :
I hope this post might help you in finding free images for your blog posts.It took me about two or three days to assemble this list of free image resources.It is still incomplete because I want it to be at least 30 free resources of images.So I will update this list from time to time.If you liked this please support Blog Rabbit by sharing it with your friends on social media.Thanks.
Follow @BloggingRabbit
Blogger, blogging, WordPress